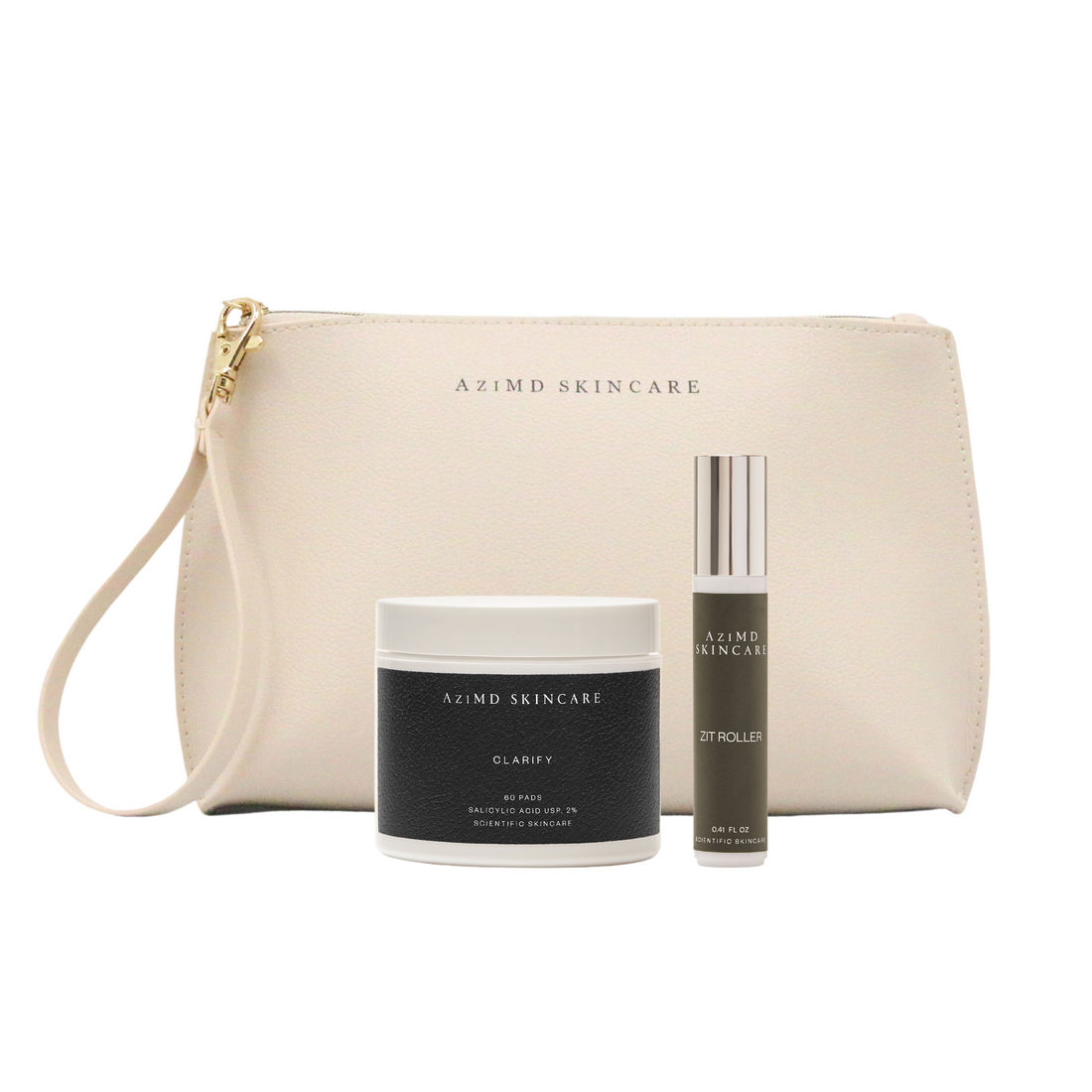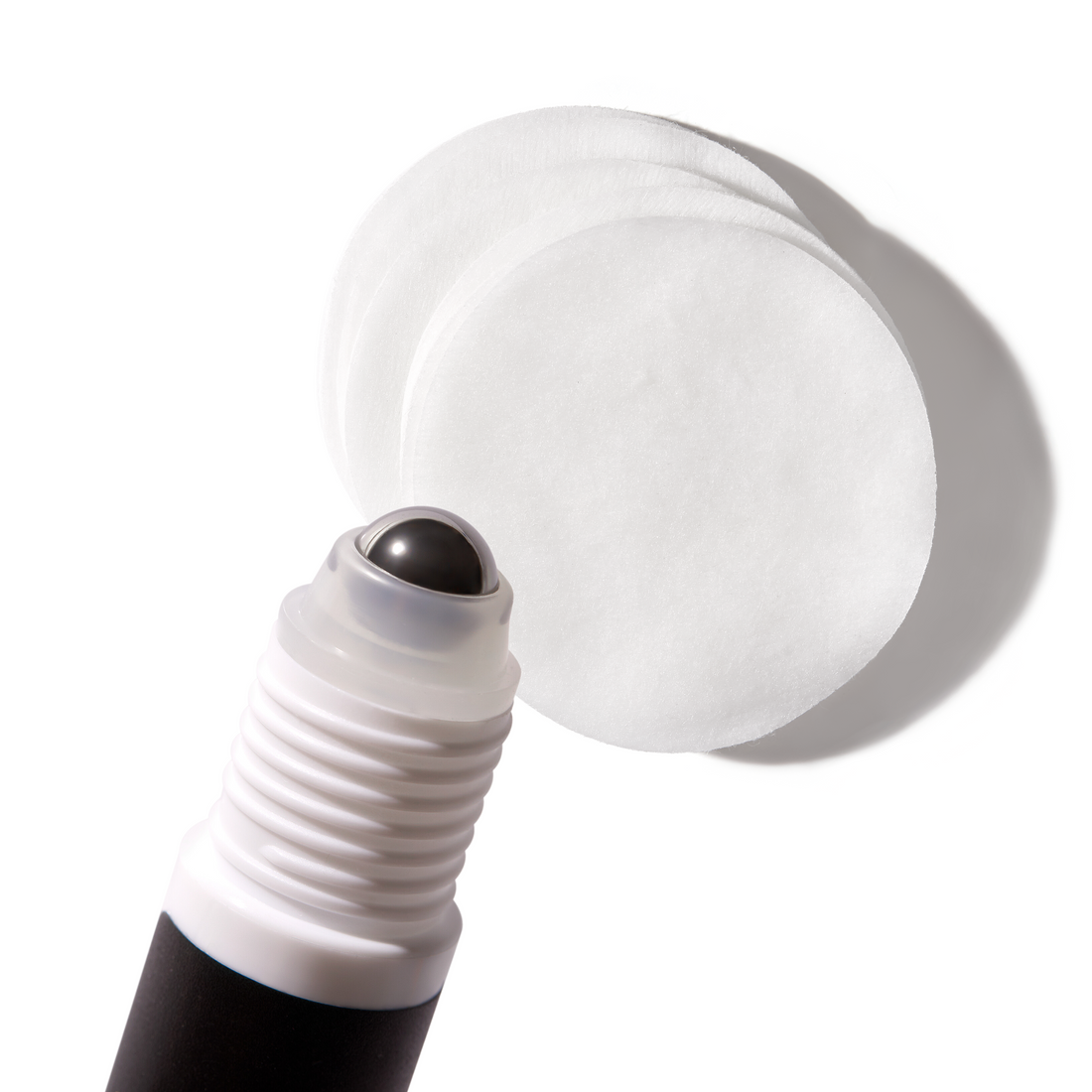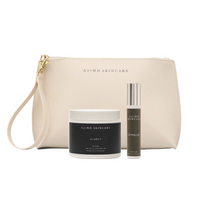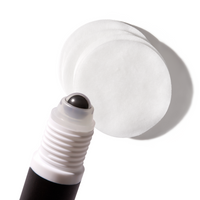 The Teen Acne Duo contains two essential products to help busy teens quickly and easily combat acne. These products, designed specifically for teenage skin, are formulated to gently clear pores, remove impurities, and reduce excess oil, leaving skin feeling soft and clear without irritation.
What's Included: Zit Roller, Clarify Pads, AziMD Cosmetic Bag
*You're saving 15% when you purchase this regimen.
Key Ingredients
Salicylic Acid 2%, Glycolic Acid 2%, Benzoyl Peroxide, Glycerin, Witch Hazel, Green Tea Extract
Skin Types/Concerns
Acne-prone skin, combination, oily